Pine Tree Nursery & Landscaping - ABOUT US
Pine Tree Garden Center was started in 1972 in Chatham, MA to provide the local community with high-quality plants, gardening products, and advice. We became Pine Tree Nursery and Landscaping several years later when we added the Landscape Division and moved to our current location on Meetinghouse Road (Route 137) in South Chatham. Pine Tree still offers lower Cape Codders both a well-stocked garden center and complete landscaping services.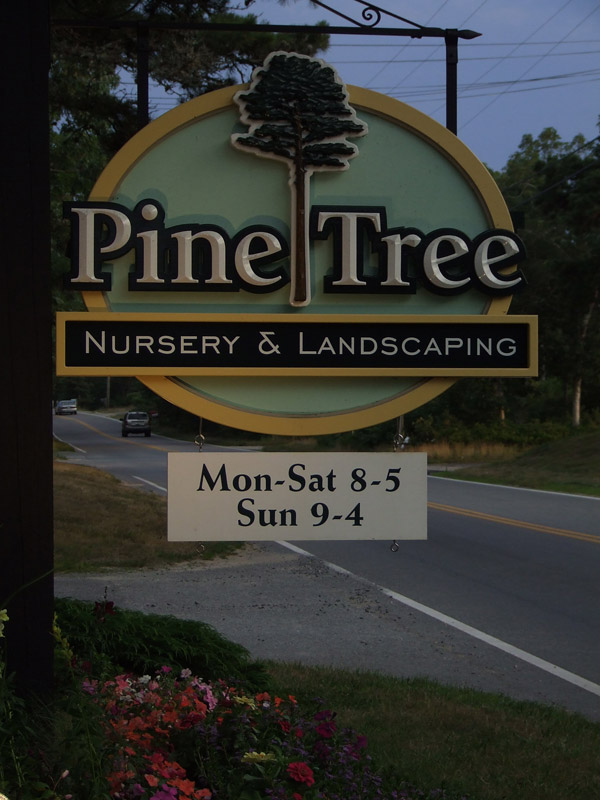 Our goal is to assist our customers in beautifying their properties by creating distinctive landscapes and providing maintenance services that coexist with the delicate Cape Cod ecosystem. We believe that beautiful landscapes, whether naturalist, ornamental, seaside or countryside can express individual tastes and at the same time contribute to the betterment of our overall environment.
Our garden center staff and landscape crews are professionals. We care for the plants in our garden center and nursery as though they were our children; and when we plant them in your landscape we treat them no less kindly. We understand that a well cared for plant will thrive and be able to achieve its potential beauty.
Our pledge: We will work with you from the initial design to the completion of the project to ensure that your finished gardens and landscape are to your satisfaction. Our emphasis is on constant quality from start to finish.
Size Matters: We're small enough to give you and your property our personal attention. And we're large enough to respond to a variety of needs to meet out committed timetables.